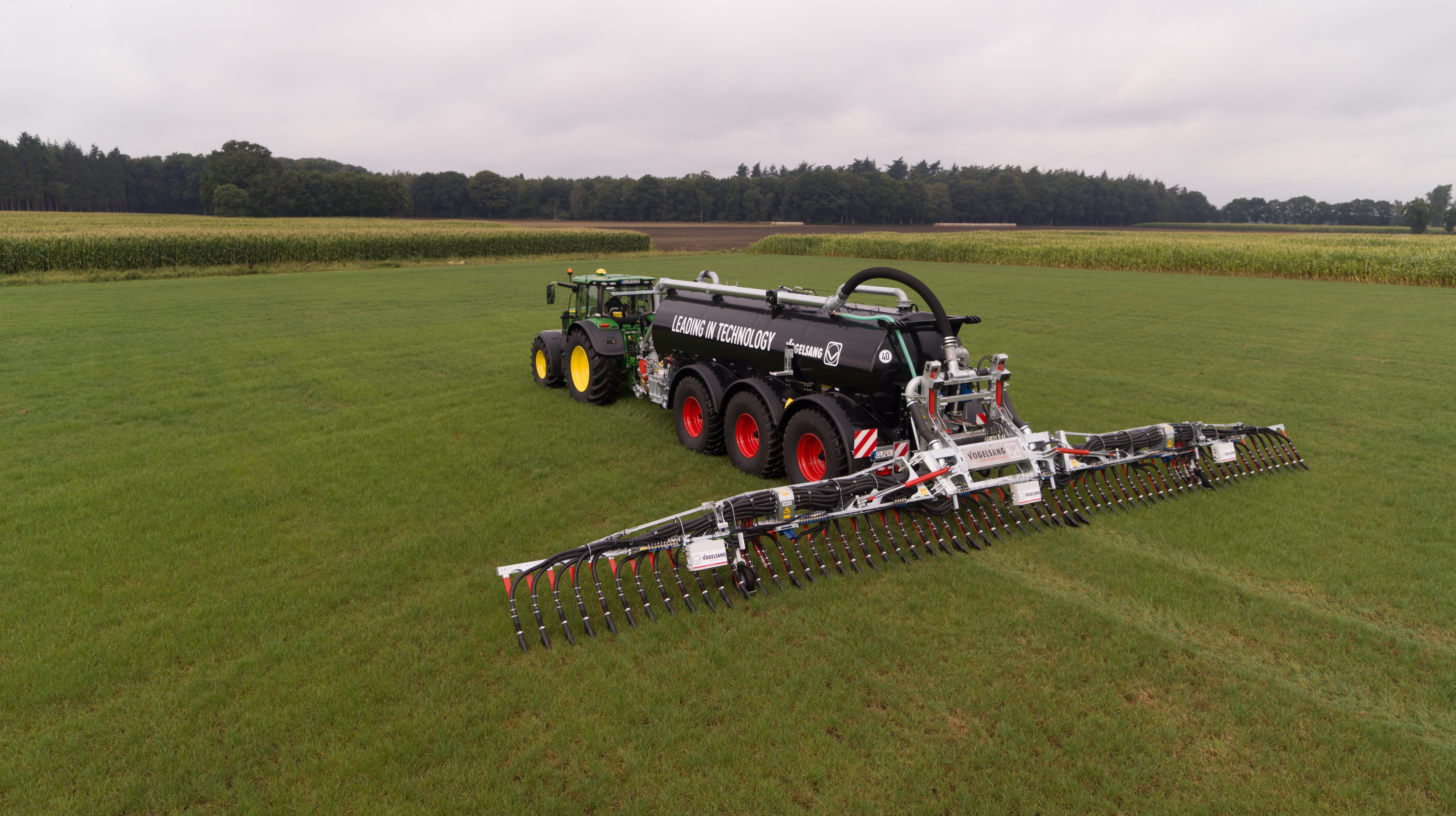 Germany is currently suffering from circumstances that are difficult to predict as far as future gas supplies are concerned. Private households fear power outages and industry is also suffering from the unpredictable situation. Consequently, gas prices are rising sharply, which is why mineral fertilizer production is becoming increasingly expensive. Due to the current situation, some fertilizer producers are even closing their factories. How can farmers and companies deal with the current mineral fertilizer crisis and why does liquid manure play a key role? We look at the sustainable solution of near-ground spreading technology and your opportunities for the future.
How is mineral fertilizer produced?
As a raw material, gas not only provides energy, but is also used to produce nitrogen fertilizer, ammonia and hydrogen. To obtain mineral fertilizers, nutrients have to be dissolved from solid compounds. This involves complex chemical processes. The "Haber-Bosch process" makes it possible to produce mineral nitrogen for this purpose. The process involves converting atmospheric nitrogen (N2) into ammonia (NH3) using a great deal of energy. This ammonia can then be further processed to produce all kinds of fertilizers. Well-known examples include potassium nitrate and ammonium sulfate.

The energy needed for the "Haber-Bosch process" is becoming increasingly costly due to rising gas prices, which makes mineral fertilizers more expensive and simply scarce. If Germany does not have enough natural gas, not enough mineral fertilizer can be produced. But buying in mineral fertilizer will probably not be an option either, because in addition to Germany's gas supply, Russia is is also responsible for the lion's share of mineral fertilizer exports.


Liquid manure - more valuable than ever
The current price situation for mineral fertilizer due to skyrocketing gas prices is a major challenge for many independent contractors and farmers. High mineral fertilizer prices are making it increasingly difficult to operate economically and revealing multi-layered dependency relationships. In order to be able to work more independently and efficiently, farmers are increasingly relying on optimum utilization of substances they already have available as fertilizer. The focus here is on liquid manure, which is currently more valuable than ever before.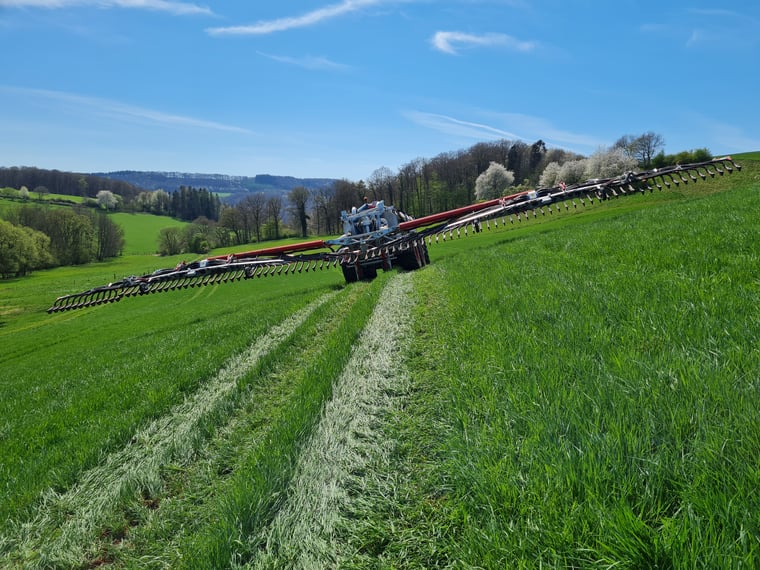 In addition to bought-in mineral fertilizer, liquid manure is already an established and widespread type of fertilizer that can be used perfectly effectively, especially in times of crisis. It provides the soil and plants with minerals and nutrients and thus makes a significant contribution to ensuring yield and quality. But how can a naturally occurring fertilizer like manure be used most efficiently by farmers? Let us provide some clarity.
Save mineral fertilizer with precision work

State-of-the-art technology and high performance engineering make efficient liquid manure spreading an option for many farmers. Vogelsang supplies professional system solutions for various applications. The focus is on the absolute distribution accuracy of the liquid manure.

In order to meet all requirements, Vogelsang offers different trailing shoe linkage designs and variations. For example, these include the BlackBird trailing shoe linkage, which was awarded the DLG seal of quality. There is also the SwingMax Slide with a working width of up to 30 meters. But Vogelsang also covers the use of smaller working widths with the UniSpread in working widths of 6-10.5m.

Trailing shoe technology enables nutrients to be transported to the place where they are needed. Less nitrogen in the form of ammonia is lost to the environment and can thus be used by soil and plants. At the same time, the use of trailing shoe technology, as opposed to wide distribution, reduces unpleasant odors.


Precision performance
Due to the rising prices of mineral fertilizer, farmers are increasingly focusing on optimum liquid manure spreading. With its trailing shoe linkage for self-propelled and drum wagons, Vogelsang offers an efficient solution for all applications.

If you have any questions, please do not hesitate to contact our expert staff and start benefiting from trailing shoe technology from Vogelsang.