Transport technology:
2,222 TUnits

for hygienic wastewater disposal

The number 2 is generating some striking figures this year. For example, 2/22/2022 was a popular wedding date. The number 2 also plays a significant role for Vogelsang, especially in the transportation technology segment: 22 years ago, Vogelsang developed the TUnit, a system for disposing of wastewater from passenger trains and supplying fresh water. Not only that, the mechanical engineering company recently implemented the 2.222th TUnit.
Supply systems for passenger trains
The TUnit can be used to empty on-board toilet tanks on passenger trains and to refill fresh water supplies. The supply unit is installed in rail yards, directly at the service platform. Their name comes from their eye-catching design: the water and vacuum hoses are mounted on a T-shaped supply station on the TUnit.
The supply system can operate as a standalone system with a built-in pump, or in combination with a powerful pump unit. In the latter version, multiple TUnits without their own pump are connected to a common suction line and operated centrally from one pump station, called the VacUnit. As a multiple-station system, more than 80 TUnits can be controlled via one VacUnit.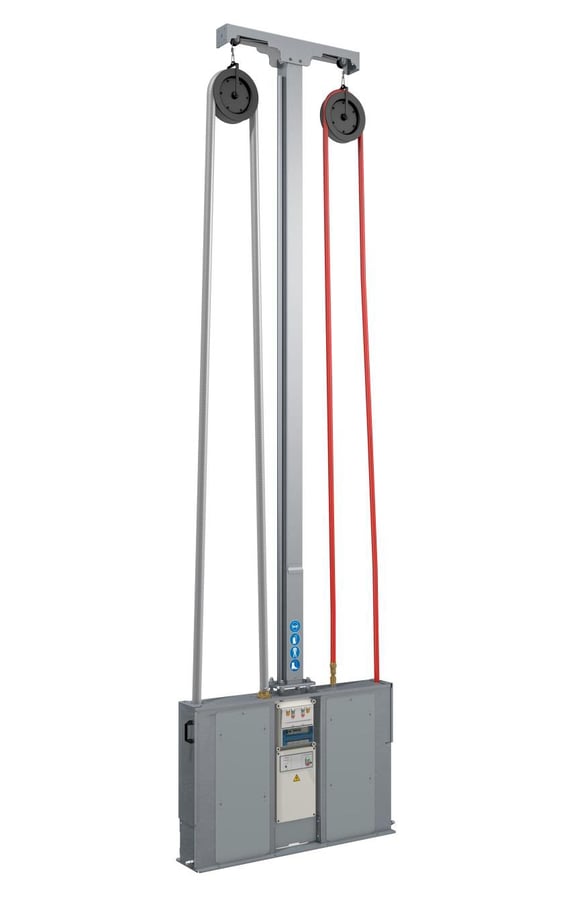 The water and vacuum hoses are mounted on a T-shaped supply station on the TUnit.
In use worldwide for the strictest hygiene requirements
The TUnit is an established system in the rail sector, in use both in Germany and internationally. Deutsche Bahn is one of the largest customers of the supply system, with more than 80 TUnits as a multiple-station system in the Rummelsburg service depot in Berlin alone, and more than 70 supply systems in the rail yard in Hamburg-Langenfelde. Smaller railroad companies and private railroads also appreciate the easy-to-use
system.
In addition to the major markets of Germany and Austria, the TUnit is also in use in countries like Israel, where it supplies the trains of the Israeli state railroad with fresh water and disposes of their wastewater. TUnits can also be found in rail yards in the USA (Los Angeles) and Australia. Customizable optional extras
such as a heating system allow the supply system to be used in colder climates like that of Scandinavia.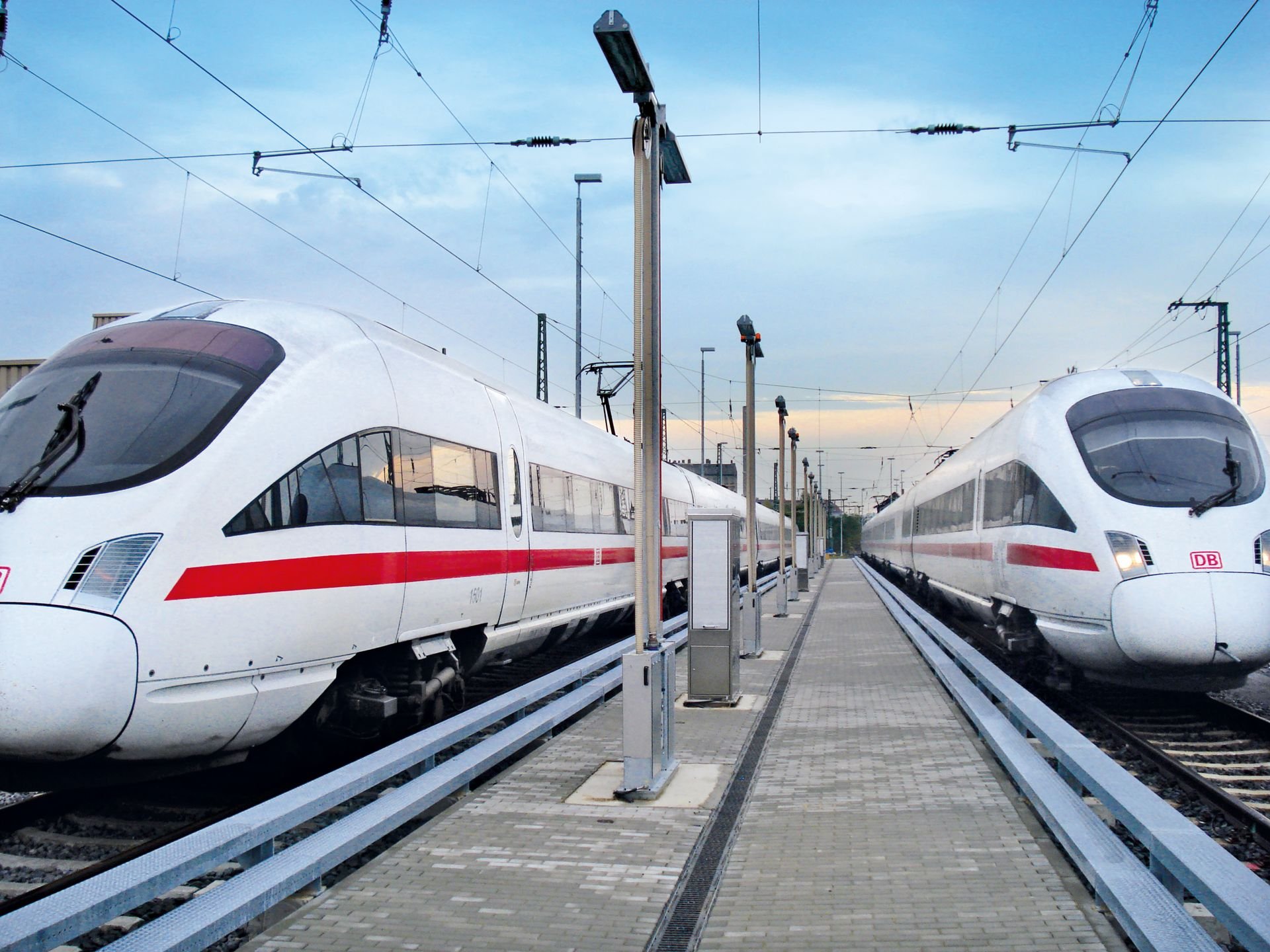 In a multiple-station system, the TUnit is operated centrally via the VacUnit.
TUnit and other systems at InnoTrans 2022
Vogelsang is presenting its comprehensive product range for railroad and transport technology at InnoTrans in Berlin. The leading international trade show for railroad and transport technology, InnoTrans takes place in September.
In addition to the TUnit, Vogelsang will also present its solutions for medium-sized and smaller rail yards, such as the compact CabinetUnit service station for wastewater disposal and drinking water supply in a cabinet design, the CleanUnit cleaning station, and mobile systems for wastewater disposal. Vogelsang's planned exhibits also include its extensive range of rail couplings for hygienic extraction of wastewater and
filling of drinking water.
Further links
Everything on the transportation segment