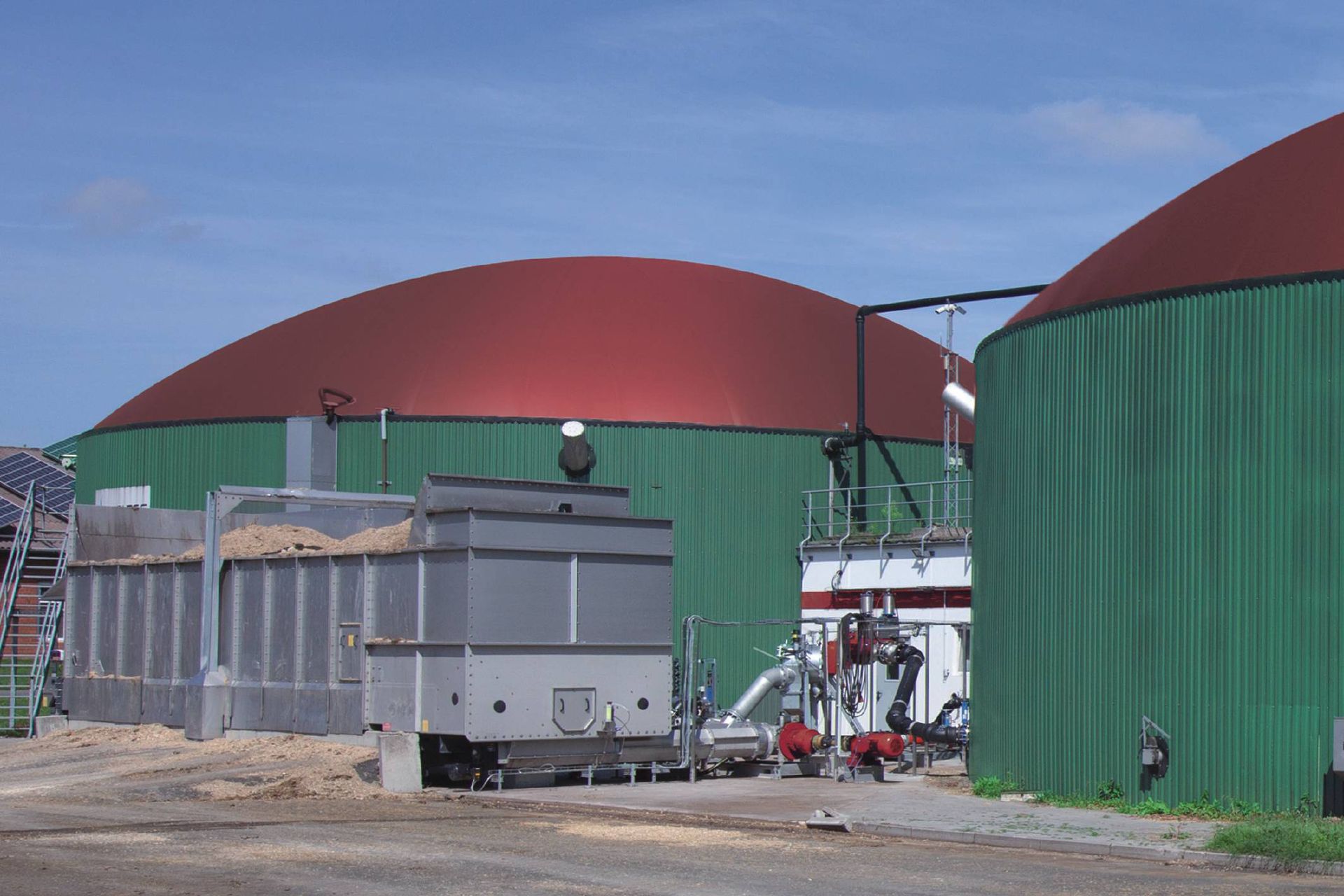 A biogas plant provides an efficient, economical and sustainable method of generating energy. A particularly important aspect of the biogas plant is the digester feeding; this is decisive for the gas yield. But how does solid matter feeding suitable for bacteria work? The potential of "liquid feeding" is a widely discussed method in this context.
Using a state-of-the-art Vogelsang solid matter feeder, it is possible to prepare and mix solids with a liquid component in a particularly advantageous way. This treatment enables you to increase your gas yield and reduce your energy costs. How does this work and what technology can help you? Let's take a closer look!


What does liquid feeding of a biogas plant actually mean?
The term liquid feeding describes a process in which the biomass is mixed with a liquid phase, very often slurry or so-called recirculate from the digester, prior to digester feeding. This process is also called mashing. It produces a feed slurry, or a homogeneous bio-suspension, which is then pumped into the fermentation chamber (digester).
The benefits of liquid feeding for you
A major advantage of liquid feeding is the reduced energy requirement, which results in lower energy costs. Due to the bacteria-friendly conditioning of biomass using liquid feeding system for solid matter incorporation, more biogas can be obtained than with dry solid matter feeding. With dry solid matter feeding the solids often float on the surface or as lumps in the bio-suspension. This is not beneficial, as mixing or de-clumping using the mixers is usually time-consuming and hardly ever completely resolves the problem. It uses a lot of energy and leads to a reduced gas yield.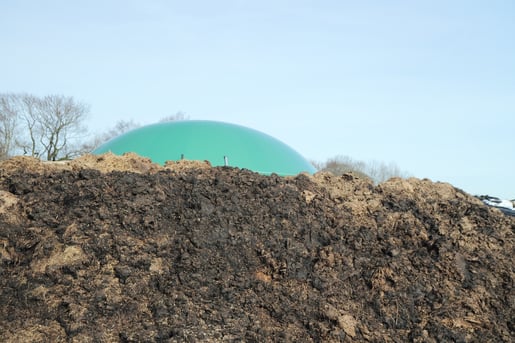 Since the biomass enters the digester in liquid form after mashing, it can be mixed with the digester contents using significantly less energy. The gas yield is already increased by the mashing process. If the coarse components are then further prepared, this leads to a further increase in the gas yield. In summary, the multi-layered benefits are:
No formation of floating and sinking layers

Nutrients are more accessible

Viscosity reduction

Reduced energy consumption by mixers

Better mixing of bio-suspension

Easier outgassing
All these factors contribute to better utilization of the energy in your biomass. The increasing biogas yield ensures efficient operation of your plant.
Take advantage of Vogelsang's state-of-the-art technology
Vogelsang machines provide the most efficient form of solid matter feeding for your biogas plant. Use the option of liquid feeding to prepare solids in a way that is suitable for bacteria before they are fed to the digester.
The CC-Mix: Your efficient liquid feeding system
The highly efficient CC-Mix delivers cost-effective digester feeding for flowable to slightly pasty solids. This includes corn silage, animal feed or fruit and vegetable scraps.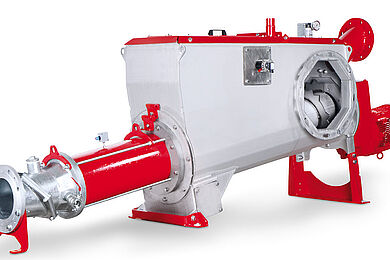 Due to the efficient mixing with a liquid phase, the CC-Mix mixes the biomass exceptionally efficiently to form a homogeneous bio-suspension. In short, the CC Mix offers:
Easy integration due to compact dimensions

Separation of heavy material upstream of the pump unit using a stone trap

Feeding of multiple digesters with a single system

Easy maintenance and uncomplicated parts replacement on site thanks to QuickService
The PreMix: Your 4-in-1 liquid feeding system
The PreMix was developed for a wide range of different substrates. It handles everything from manure and mushy food scraps to large-volume fruits and dry biomass like straw.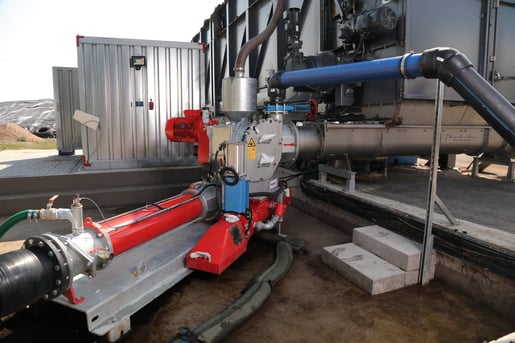 Thanks to the PreMix you only need one unit for the four stages of separation of heavy matter, mashing, processing and pumping. Features of the PreMix:
Reliable processing of a wide variety of substrates in a manner suitable for bacteria

Separation of heavy material and maceration of solid matter upstream of the pump unit

Minimal space requirement and easy integration thanks to compact dimensions

Feeding of multiple digesters with a single system

Easy maintenance and uncomplicated parts replacement on site thanks to QuickService
Feed liquid too!
Innovative technologies include the scientifically tested catalyst for the gas yield of your biogas plant. So if you use liquid feeding, you can make your biogas plant more efficient and economical with the latest technology from Vogelsang. And all this with high gas yields, lower energy costs and smooth processes, thanks to integrated protection against foreign bodies and many more benefits.
Further links