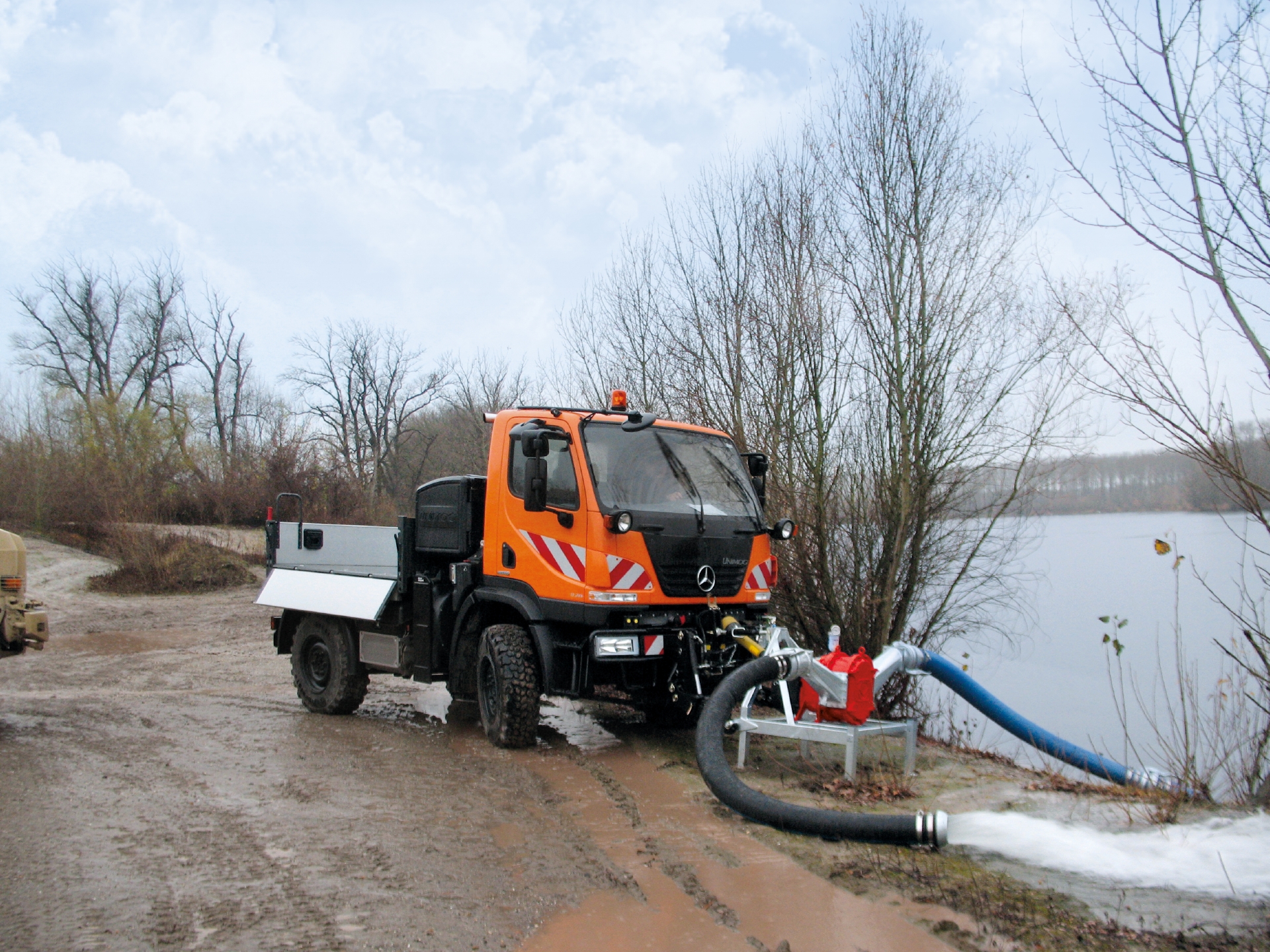 In an emergency, when flood waters have flooded streets, basements and apartments, mobile pump power is required. And rescue workers and helpers must be able to rely on it – one hundred percent. Time for Vogelsang pump power. Rotary lobe pumps from Essen (Oldenburg) shine with their high pumping capacity, compact size and many possible applications.
The flexible combination of drive, pump variant and design makes it a reliable helper in an emergency. Vogelsang rotary lobe pumps perform their work safely and reliably even under difficult conditions. Rescue workers benefit from the positive qualities of pumps from the technology leader. This is because they not only pump water, but also silt and thick mud; even foreign matter cause few problems thanks to the InjectionSystem and large free passage. The easily adjustable delivery rate up to 20,000 l/min and pressures up to 12 bar open up a wide range of applications. Emergency services can rely on the fact that, unlike centrifugal pumps, the delivery rate does not drop significantly even at higher pressures or viscosities and that the full power of the pump remains available. The high resistance to dry running makes it possible to suction from deep cellars and to pump out the last residue in slurp operation.
Rotary lobe pumps from Essen (Oldenburg) impress with their high delivery rate,
compact size and many possible applications.

Depending on demand and individual requirements, the rotary lobe pumps can be equipped with numerous drive variants – PTO shaft, hydraulic motor, electric or internal combustion engine – and various designs for easy transport. Mounted on a 3-point hitch, on the front mounting plate of a Unimog or on a trailer, the helpers can quickly bring them to where they're needed, then use them as self-priming positive displacement pumps without any major preparations. And even after application, the Vogelsang rotary lobe pump continues to convince: Its QuickService design means it can be serviced and repaired quickly and easily.
Fast help in an emergency
Pump on three-point hitch or mounting plate
Because they are mounted on a universal three-point hitch or a special mounting plate, in an emergency Vogelsang rotary lobe pumps can be quickly and easily transported at the rear or front with a tractor or Unimog. They can be driven on-site by the transport vehicle itself using a PTO shaft or hydraulic motor. This enables powerful but uncomplicated and immediate help in the event of a flood.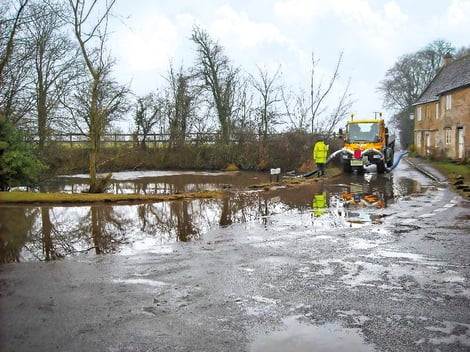 Example: VX186-184Q as a universal emergency pump
• Delivery rates up to 250 m³/h
• Can be quickly and easily converted to various coupling systems using an adaptor. (e.g. Perrot or Storz)
• PTO or hydraulic motor drive
• Easy to transport using a tractor or Unimog

Set up, connect, start, pump
Pump with internal combustion engine drive when mounted on a trailer
When it comes down to it, emergency services can rely on Vogelsang's powerful and robust pump technology. Assembled together with an internal combustion engine and other accessories on a trailer, everything is available to the on-site helpers for their quick deployment.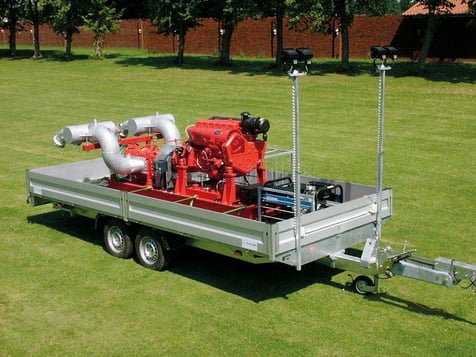 Example: VX186-520QD as an emergency and fire extinguisher water pump
• Delivery rate: 500 m³/h
• Mounted on a tandem trailer
• Driven by a diesel engine
• Equipped with three Storz couplings on each side so that the pump can be operated with standard fire department hoses.
• With emergency generator and two light masts for good visibility at night
Special solutions for special tasks
Pump with electric motor drive as a small mobile and portable unit
If the general conditions present the helpers with unusual challenges, they can always rely on Vogelsang's mobile pump technology. Compact, light and portable – they manage to get to almost any location and pump whatever needs pumping.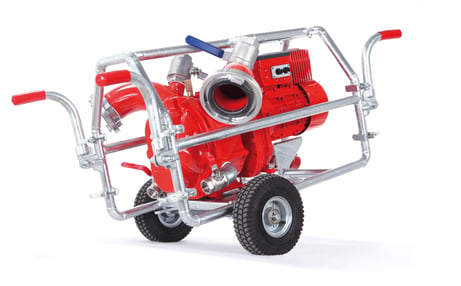 Example: IQ112-81 as a portable, mobile pump
• Adjustable delivery rate up to: 40 m³/h
• For hoses with Storz couplings
• Drive via electric motor controlled by variable frequency drive
• Mounted in the carrying frame and provided with a wheel axle, the pump can be quickly and easily brought to almost any location.

Related links: